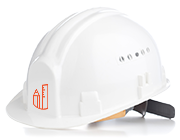 Make your Plum Kitchen and Bath Attractive.
Over two decades of successful renovations
Plum Kitchen and Bath Renovators have the capability, knowledge and work experience to make your dream kitchen and bath renovation in Calgary a reality. No matter, whether it's a renovation project or a new construction, our experienced designer will provide you exceptional customer service with proper guidance and advice at every step to ensure that you can experience the kitchen and bathroom of your dreams.
Your kitchen and bathroom are the two important rooms of the house that you frequently visit. Because of this,you want these rooms to be functional and well organized, with proper space and storage capacity.When it comes to the kitchen, it's a prime social gathering place for preparing food, cooking and dining. One should be able to move around freely in the kitchen while cooking and not feel constrained. These factors are often considered as an important factor when you are having your kitchen renovation plans designed. Calgary Kitchen Renovations, Plum Kitchen and Bath understand the value and importance of a well designed kitchen and will provide you a pleasant experience in designing the perfect kitchen of your dreams.
Whether you need a complete kitchen and bath renovation or whether you just want to improve the current design of your kitchen and bathroom with refacing your old cabinets, mirrors, lights or bathtub, the expert kitchen designers Calgary at Plum Kitchen and Bath can help you with either the simplest changes or a complete renovation. We are the best renovation contractors you will find in Calgary and nearby surrounding areas. Here, our professional kitchen designers Calgary will help you to select high-quality, stylish, modern design material for your renovation project at affordable prices.
Similarly, during bathroom renovations, we have a number of designs and ideas that are both functional and very aesthetically pleasing. When you address the issues surrounding kitchen and bathroom renovations Calgary, our experienced contractor knows that cupboards and cabinets can be the reason behind clutter and overall messy appearances. With Plum Kitchen and Bath Renovation services, you will design a non-cluttered look of the kitchen and bath with lots of storage space and a well organized layout. Our expert workers are enough capable to make your small bathroom look larger just by including the proper fixings and features that will enhance the brightness in your bathroom as brighter bathrooms look larger.
By Choosing Plum Kitchen and Bath Renovation services in Calgary, we assure that you have chosen the best contractors in Calgary. We value complete customer satisfaction is one of our top priorities when we work with clients. We have qualified and experienced professionals with high ethical and business standards, who will help brainstorm new innovative ideas in a timely and professional manner. Our designers are always available to listen your needs and meeting you from time to time. It's our first responsibility to keep our clients happy and satisfied with the work and our service.
Here are some guidelines to choosing renovation company. These are some of the things you may want to consider before going through the renovation process.
Choose a reputable and experienced kitchen and bathroom renovation company
It's really important to understand the procedure and requirements to complete the kitchen renovation or the bathroom renovation projects so that you can estimate the amount of time and cost it will be for a remodel. Knowing this can prevent issues or delays in future proceedings. For the best results, you need to hire an expert renovation company who is well versed and practiced in home renovations. Before choosing a company, you should do some research on different companies you are considering and look at their past work experience by reading the customer reviews and visiting the websites to see samples of their work.
At Plum Kitchen and Bath, we have experience of over two decades of successful renovations. We have completed more than 250 jobs for our clients and we have a track record of 96% happy customers. Get a glimpse of our past work done from our portfolio.
Get an Estimate for your Kitchen or Bathroom Renobvation Services
It is very important to have an estimate of the total cost to renovate your home before you begin. By knowing the price, you can see whether the project will be in your price range. You can go online and compare prices to see which services you can afford.
At Plum Kitchen and Bath, our experts will visit and assess your home and provide you a 100% accurate and free quote. This will help you plan your budget accordingly.
Our Services
To know more about the services of Plum Kitchen and bath, visit our services page. Our excellent quality past work can provide you with the dream kitchen and bath designs. Our warm and welcoming team is fun to work with and can provide you the expertise you expect.
Why Calgarians Love Us

Highly Experienced Team
"Reasonably Priced With Superior Quality"

Plum kitchen installed our granite sink, Quartz countertop and back splash. They were amazingly fast, professional , reasonably priced with Superior quality . Their best attribute above all is their Honesty and integrity. They worked within our budget and gave us a beautiful kitchen without trying to up sale or sale us what we don't need. 100% satisfied!
"Very professional, knowledgeable, and friendly."

We hired Plum Kitchen and Bath to upgrade three bathrooms in our house. We were very impressed with Plum's service, products, and installation. All of the staff were very professional, knowledgeable, and friendly. The product we chose was exactly what we were looking for and at a price point that we felt was appropriate for the age and location of our home.
Let's Keep Things Simple
Request A Free Quote
First we'll come over to your place and give you a 100% accurate quote
We'll Design Your Vision
Then work with you to design the look and feel of your new kitchen/bathroom
Manufacture and Install
Our trained workers will install the new kitchen/bathroom to your satisfaction
MEET OUR TEAM
Wayne Schmirler
General Manager
Ty Schmirler
Operations Manager
Drew Schmirler
Project Manager
Erik Slemp
Sales